Tractor Mowing: The Lawn Care Solution for Commercial Property
Whether you own large tracts of unused land or simply need routine lawn care for the property adjacent to your business, hiring a tractor mowing service is the best maintenance solution.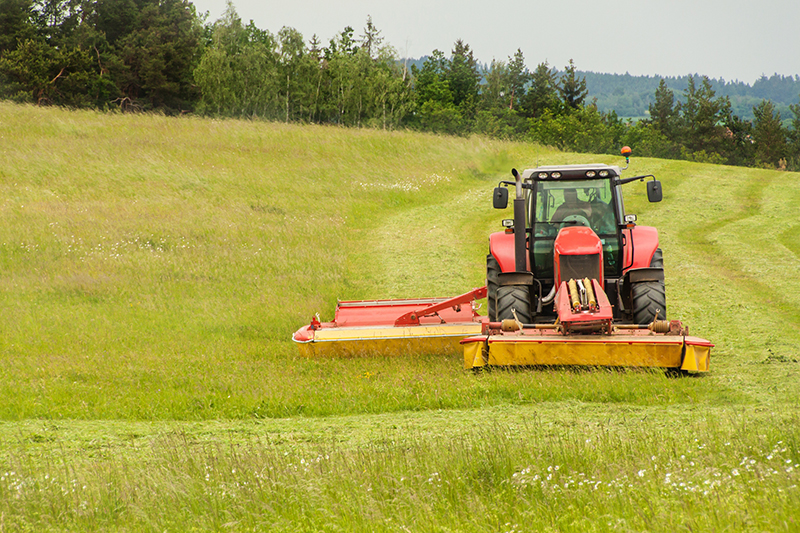 Scheduled Mowing
Rather than waiting until your grass is in need, consider setting up a routine mowing schedule. Not only does this take the worry out of lawn care, but the grass will actually look better and be healthier when cut on schedule. Waiting too long between mowings means higher grass, which in turn means the lower part of the stalks get little to no sunlight. This is what accounts for that yellowish, burnt-yard look when the mowing has been put off too long. Additionally, when a large piece of acreage is mowed on a regular basis, it keeps harmful weeds and critters from spiraling out of control.
One-Time Mowing
You might need to clear away overgrowth to begin a construction project, or perhaps you're tackling the landscaping on newly acquired property. One of the best things about tractor mowing is that after the first mowing, the lawn will be significantly easier to maintain afterwards, even if you opt to do subsequent cuttings with a riding lawn mower. You'll be amazed how quickly a tractor gets the job done as well.
Ditches and Sharp Inclines
Mowing ditches, hills, or other areas with steep inclines is challenging, not to mention dangerous with the wrong equipment. But keeping grass maintained in these areas is crucial for pest control and proper water runoff. There are special mowers available for ditch mowing, as well as tractor attachments which handle grades safely and effectively. When you hire a professional lawn care service to mow these harder-to-navigate places, they'll not only cut the grass, but will complete any trimming needed for professional curb appeal.
Whatever your landscaping needs, Metro Lawn Care has the equipment and experience to get the job done. Contact us today for a tractor mowing schedule tailored to your business.