3 Great Reasons To Hire A Professional For Your Commercial Lawn Maintenance
Taking care of your commercial lawn is just as important as having it installed in the first place. A great way to make sure that your commercial lawn is well cared for is to hire a professional to take care of all your lawn maintenance. Here are three great reasons why.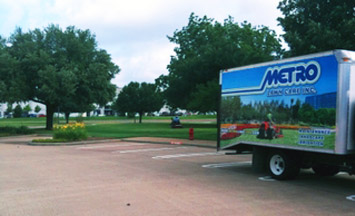 Make Sure It Is Done Correctly
When you hire a professional to take care of your lawn maintenance, you know that it is going to be done correctly. This allows your lawn to grow in thick and green, with no dead patches or weeds. This makes your commercial landscaping look amazing, and is incredibly appealing to customers. It shows that you care about your business and your property, and others will notice.
You Can Schedule Them To Come Regularly
Another great reason to hire a professional to do your commercial lawn maintenance is because you can create a schedule with them that works best for you. During each visit, they will make sure that your lawn is well cared for and will do things like mowing, weeding, fertilizing, aerating, weed-eating, etc. All of these things help your lawn to grow and thrive, and when done regularly, allows your lawn to look even better.
They Can Do Other Types Of Landscape Maintenance As Well 
If you have other types of landscape maintenance that you need to have completed, along with your lawn care, a professional can do this for you as well. They can take care of things like tree trimming, bush trimming, flower planting, and more. This helps to make sure that all of your landscaping is taken care of and looks amazing at your commercial location.
To learn more great reasons to hire a professional for your commercial lawn maintenance, or to hire a professional today, visit us at Metro Lawn Care.