3 Reasons Why Commercial Irrigation Is A Must
If you have commercial landscaping, or you are thinking about landscaping your commercial location, then it is crucial that you have an irrigation system installed. Here are three reasons why a commercial irrigation system is a must.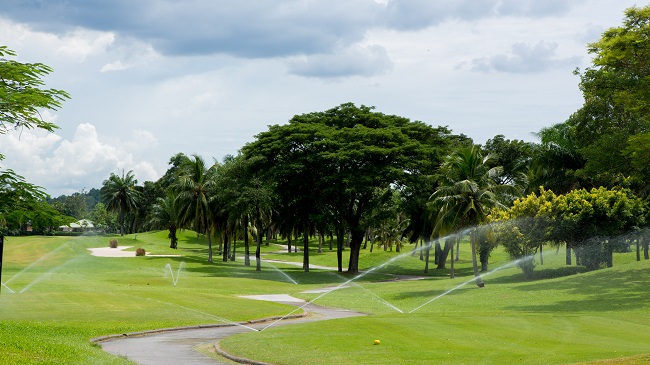 One Less Thing For You To Worry About 
When you have an irrigation system installed for your commercial landscaping, this gives you one less thing to worry about. The irrigation system will take care of watering all of your plants, including your grass, trees, flowers, bushes, and more. This is possible because you will have both a drip system and an irrigation system installed to water each plant. The system itself is set to a clock that schedules certain times for your irrigation system to start watering. All of this is done without you having to worry about a thing.
Protect Your Landscaping Investment
Another reason why an irrigation system is a must is because it will help protect the investment that you placed in your landscaping. Having your commercial location professionally landscaped isn't cheap and you want to make sure that you are doing all you can to keep your landscaping healthy and looking great. This is exactly what an irrigation system does because it gives all of your plants one of the most vital things that it needs each day, water.
It Takes Out The Guess Work
Lastly, an irrigation system is a must because it takes out all the guess work from watering your plants. The professional who installs your irrigation system will also set up your irrigation clock for you and will make sure that each plant is scheduled to get the amount of water that they need. This makes it so that you don't have to try and guess how much water your plants need, which can lead to over watering or under watering.
To get your commercial irrigation system installed today, visit us at Metro Lawn Care.