4 Tips for Choosing a Commercial Landscape Contractor
Choosing a contractor to perform landscape construction can be a daunting task, but with some thought and planning the process can be stress-free. Let's discuss four tips to consider when choosing a contractor for landscape construction.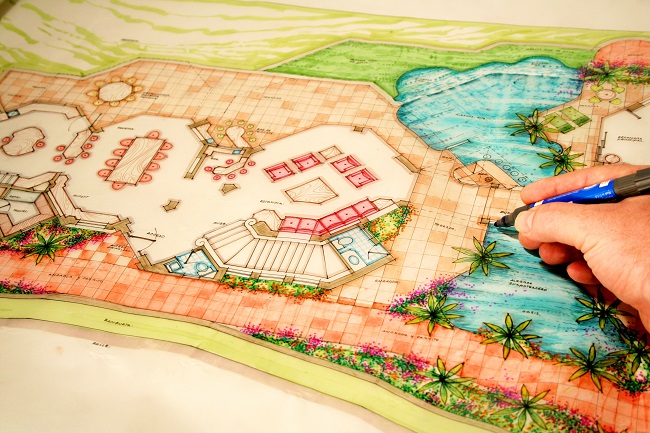 1. The most important thing to do is to have a clear idea of the type of work you are looking for. Be sure to prepare a written list of your needs, wants, wishes and desires so nothing gets left out. The list will be important when interviewing contractors, as it is important all contractors have the same information.
2. Ask family and friends for recommendations for contractors. They may have hired a contractor in the past or know someone who has and will be happy to refer their choice. Check the local listings for landscape construction contractors. Look for contractors that carry the proper insurance and licensing, have a rating from the Better Business Bureau, offer the type of work you are looking for and are members in good standing with landscape and/or construction associations. Do not necessarily count out a newly organized company as long as the employees are seasoned landscape construction professionals.
3. Obtain bids from at least three contractors and request the bid in writing. The bid should include a description of the work, materials and equipment they anticipate using and hours of labor necessary to complete the work. This is where the list of needs, wants, desires and wishes come into play. In order to obtain a competitive bid, it is important the contractors are bidding on the same work.
4. It is important the commercial landscape contractor has good communication skills. They have to be able to understand what you want and be able to work with you and implement your ideas with efficiency. They also have to be able to convey their thoughts so you understand them.
If you have a landscape construction project in mind, please contact us and let our professionals help you work through the process.