Readying Your Commercial Landscaping for Summer
Do not leave your business' curb appeal to chance. Commercial landscaping specialists warn that with summer right around the corner, there is a need to get everything ready for the hotter weather. Here is what you need the experts to focus on.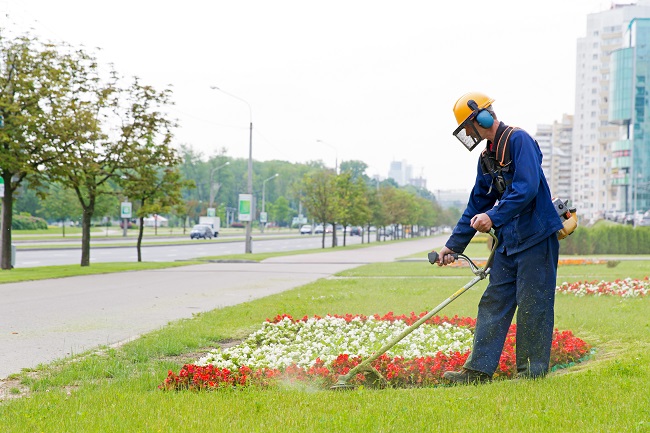 Commercial Irrigation Reviews Prevent Water Waste and Plant Loss
Do not accidentally water your walkways. Puddles near the entrance to your business are signs that the sprinkler heads need adjustments. Moreover, consider that your landscape's size and growth may require directional adjustments of the sprinklers as well.
Mulch and Fertilization Programs
Plant beds need mulch. It keeps the moisture close to the plant roots and prevents the hot summer sun from drying out the soil. Besides that, a fresh bed of mulch looks attractive in your company's flower beds. Fertilization enriches the soil with essential plant nutrients. Similarly, it can help your lawn areas avoid a crabgrass takeover with the use of added weed control products.
General Landscape Cleanup is an Ongoing Task – Especially after Spring
Your plant beds emerged from the winter. They might be in full bloom right now. However, very soon the flowers will finish blooming. Between spring and summer, there is a down period when the plant beds need special attention.
This is the time to remove detritus and discolored mulch. Besides that, a commercial landscaping specialist might cut back the bottoms of your evergreens a little to remove habitats for rodents. Some plants need to be cut back before summer starts. Similarly, there are plant beds that need to be redefined with a fresh edge.
If you suffered any plant losses over the winter, it is now time to fill in these holes. An attractive colorful landscape is a tremendous draw. Also, it speaks volumes of the attention to detail your company pays. In this way, the landscaping becomes an extension of your business' brand message. Find out more about the best commercial landscaping practices now by contacting us today.