Three Great Ways To Add Attractive Outdoor Space To Your Business
Creating the perfect space for your business can be difficult, but there are outdoor options that do a lot for appearance and branding. You may want to consider solutions like arbors, which are great for climbing plants in landscaping, or pergolas that provide outdoor seating for your business needs, as well as decks that can be used for various spaces. Here are three great ways to create the perfect outdoor space for your business: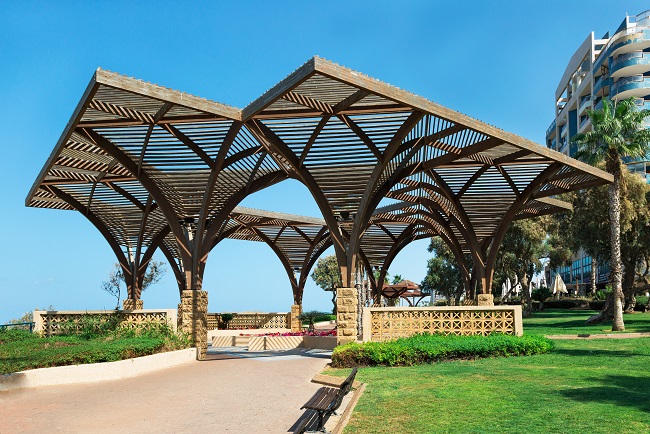 1.Awesome Arbors for Climbing PlantsArbors are great to give climbing plants a place to grow. The arbors for your business's outdoor space also have a functional purpose of providing valuable shade during hot summer days. The Arbor and its plants are also a great addition for the entrance of an outdoor area, such as a seating area for dining, outdoor display or just a relaxing garden for improved appearance. If you add a few seats in the shaded area, this is the perfect place to have a break area or seating for customers when your business is having a busy day.
 2.Picture Perfect Pergolas to Add Seating for GuestsPergolas are similar to arbors, but larger and can cover an open space such as, deck, patio or seating areas. Like arbors, the pergola is going to add valuable shade with a few climbing plants. With a pergola, you also have the option to add automated canvas coverings, lighting and other solutions that are ideal for businesses. With a vine-covered arbor and a pergola with covering and lighting, you will have picture-perfect seating for your business.
 3.Daring Decks That Add Versatile Surfaces for Multiple PurposesWhile pergolas and arbors add to the visual aspect of outdoor space for your business, what about the surfaces that act as floors. Outdoor decking for these areas is the perfect solution because it gives you many options for designs, and mechanical installations for lighting and automation can easily be hidden beneath a deck. Decking surfaces are also versatile and can be a great solution to add level surface to the outdoor areas anywhere around your business.
With the right landscaping structures for your business, you will have attractive, usable outdoor space. If you need help with the creation of outdoor space for your business, contact us and we can help with the design of these features and the landscaping to match.