Why You Need MistAway In Your Yard
Your home, especially your backyard, is your private sanctuary, a refuge from the hustle and bustle of the outside world. It is where you relax, entertain yourself, have fun with kids and enjoy the company of family and friends. But what happens when your yard becomes overrun by pesky mosquitoes and other insects?
Your once peaceful oasis becomes a place of anxiety, frustration, and just plain old irritation. Here is where MistAway comes in, a revolutionary product that will help you get rid of all those pesky insects and give you your backyard back.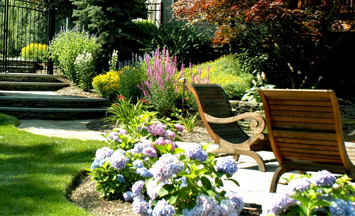 What is MistAway
The revolutionary MistAway system is an automatic insect spraying mist system that efficiently eliminates all mosquitoes and other pesky insects/bugs from your yard. It is an excellent way to keep your yard free of biting insects without worrying about manual spraying or the use of harmful chemicals.
How does MistAway work
The system uses a small amount of water-based pyrethrin mist that is safe for humans and pets but deadly for mosquitoes and other insects. The system is strategically placed in your yard and controlled by a timer set to go off at dusk or dawn. Once the timer goes off, the system will automatically mist the entire yard for a few seconds with a small amount of insecticide.
The insecticide flushes out insects and mosquitoes and effectively kills them. Afterward, the system will automatically shut off, leaving your yard free of insects.
Benefits of MistAway
Automatic operation. Set it and forget it.
Durable and weather-resistant. It lasts longer without incurring damage or malfunctioning.
Easy installation. It does not require a permit.
Non-Toxic. Safe for humans and pets since
At Metro Lawn Care, we believe that you work hard to maintain your lawn and garden, and you should enjoy them without having to worry about pesky mosquitoes. Therefore, we are proud to offer the MistAway Insect Spraying System as an add-on to our regular lawn care services. Contact us to get MistAway and other lawn care services today.