4 Best Practices for Effective Commercial Irrigation Repairs
An efficient commercial irrigation system is all you need to keep your landscape and plants alive. If the irrigation system gets damaged, you will need to repair it to continue enjoying its benefits. Leaving it unattended can damage your plants and shrubs due to insufficient water, costing you more money in the long run. Working with an expert such as Metro Lawn Care is an ideal way to get your commercial irrigation repairs. Below are the best practices to help you maintain an efficient irrigation system.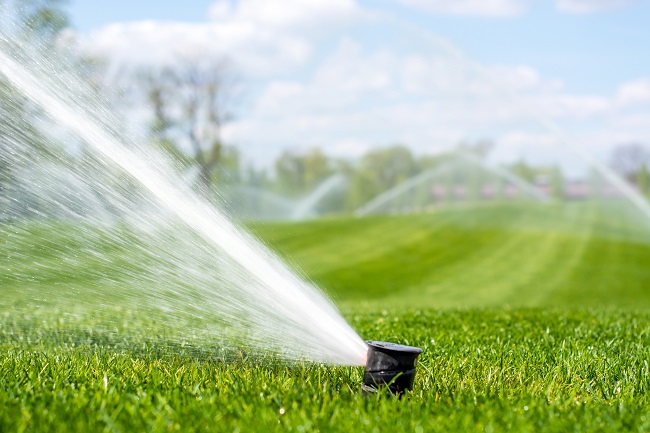 Check the Sprinkler Head Water Pressure Often
If you notice any sudden changes in the water pressure of your irrigation system, it could mean that there is a fault. It could be a blockage or cracks in the pipes. Repairing the system earlier will prevent further damage and restore the water pressure. If you cannot identify the main issue, call an irrigation system maintenance expert to examine and fix the issue.
Clean the Sprinkler Heads
Sprinkler heads accumulate grass, debris, and dirt over time, affecting their efficiency and the irrigation system. Check the sprinkler head and see if it is blocked. Remove the debris and dirt and clean it with the right cleaning solution. If you do not understand the process, let an expert do the work for you.
Inspect the Irrigation System Regularly
It is best to have a maintenance schedule for the irrigation system. This helps you repair issues with the irrigation system on time since you will keep a close eye on it. Let a professional inspect the system and ensure it is ready for the next season. Doing so minimizes inconveniences and costly repairs in the long run.
Protect Sprinklers during Winter
When water remains in the pipes during winter, it freezes and expands. This can damage the pipes, thus, affecting the irrigation system. The best way to avoid this issue is by clearing water from the pipes. Turn off the irrigation system and ensure all the water drains out. An air compressor will help you dry the pipes well. If you do not do it well, the pipes can burst, costing you more. Let a professional help you dry out the pipes.
Trust a Professional with Commercial Irrigation Repairs
It is not easy to keep up with the irrigation system best practices if you lack the expertise and time. Are you having issues with your irrigation system, or are you looking for an irrigation system repair and maintenance company in Dallas? Contact us today to speak to our experts.