Let Us Handle Your Commercial Irrigation Needs
The rain doesn't always come down when you need it to in Dallas, Texas. Fortunately, our team members at Metro Lawn Care have over three decades of experience with landscaping and landscape construction projects. That includes the installation and repairs of irrigation systems. Let us handle your commercial irrigation needs.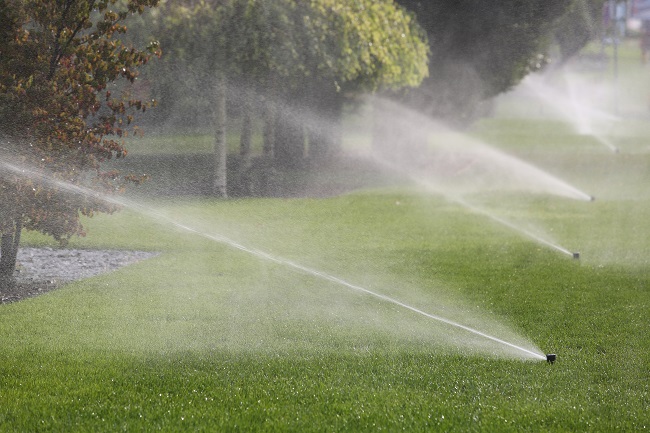 Expert Services You Can Trust
Our experience with commercial irrigation systems, and with the area, will insure that your commercial property will have an effective and efficient irrigation system. We keep up to date with the local regulations. That includes regulations concerning water rationing during droughts. We have a wide range of useful products that can help, such as diverters and rain sensors. We run effective programs to help with water management. We also build effective drainage portals to prevent flooded or swampy conditions on your property.
No matter if you need a completely new irrigation system installed, or if you need an existing system repaired, we can do it! Landscape construction, upgrades and maintenance are our specialty.
Improve The Quality of Your Commercial Property
Properly installed and maintained irrigation systems provide the necessary water that's needed to keep the grass, bushes and other plants on your property looking healthy. Why worry about the negative appearance of brown grass and dead flowers? Let us help by giving your commercial landscape what's needed, which will add value to your property and help with the reputation of your business.
We don't just install, repair or improve irrigation systems. We are a complete service commercial landscaping company. That means we'll be available to help with your other landscaping needs and also maintain the landscaping projects that we've already completed.
Need an irrigation system installed or repaired on your property? Please contact us to find out more about what we can do for you.