Be Impressed With Metro Lawn Care
The outside appearance of any business is the first thing that any customer will notice. However, it's not just the building that matters. It won't make any difference how fancy or modern the building looks if the lawn is not well maintained. Contact us at Metro Lawn Care for all of your Commercial Lawn Maintenance needs.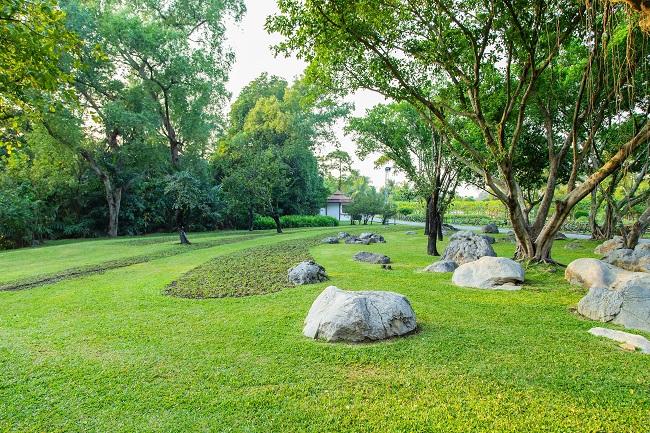 Metro Lawn Care has been providing exceptional Commercial Lawn Maintenance to businesses in Dallas and surrounding areas for the last four decades. Our commitment to details and years of experience has built us a reputation for excellent service that far exceeds that of our competitors.
It's Not Just Cutting Grass
Commercial Lawn Maintenance goes beyond just mowing the grass. Maintaining an overview of the entire landscape is essential (not just looking at the grass). In addition to mowing, weed-eating and edging, trees and shrubbery should always be well maintained.  Proper pruning and trimming of trees and shrubbery require experience to get it done right the first time. Once it's cut, you can't put it back. Contact us at Metro Lawn Care for detailed information on the proper time of year for tree pruning.
Fertilizing & Weed Control
How often a lawn needs fertilizer not only depends on the climate in a particular area but on the type of grass that the customer has. Over-fertilizing will cause a drying effect that will result in the grass turning brown or yellow (fertilizer burn). If applying a fertilizer with weed killer, it is best to wait 24 hours before watering it in. All Metro Lawn Care workers have been trained correctly in any task that they perform.
There are many Commercial Lawn Maintenance companies out there, but only one Metro Lawn Care. With our many years of experience and expertly trained staff, there isn't any reason to take a chance with anyone else. Contact us today at Metro Lawn Care.