Contact Us for Your Commercial Landscape Design/Build
No matter if you're starting a new business, or are trying to enhance the appearance of an existing business, our team of experienced professionals can give you all the help you need. We have over four decades of experience serving businesses in the Dallas, Texas area. We are good at what we do and we can show you the results of our handy work.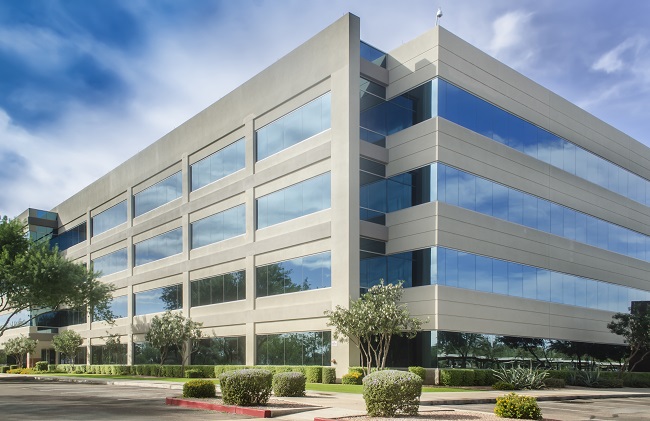 Working With You
We work with you every step of the way! We want to know the look that you're trying to achieve for your commercial property. We'll consult with you as the blueprints are being made and we'll continue to consult with you as the project is being carried out. We will provide you with a free estimate and ensure that everything remains within your desired budget.
Projects Big or Small
We can do a complete reconfiguration of your commercial landscape property, or we can enhance just one area of it. The choice is yours. We have professional grade equipment and experienced crew members on hand for any kind of landscaping job.
We can install irrigation systems that work well with the climate changes in the Dallas area. That includes timer controls for sprinklers and water drainage systems. We'll be glad to bring in the plants that you want to have that come from the best nurseries. We can add new topsoil, change the variation of ground level and even build outdoor living areas for you.
Professionalism and Follow Up
Our crew members arrive at the work site dressed in company uniforms, ready to provide expert landscaping services. We can handle all of your landscaping needs, which includes future maintenance and repairs.
Our team members receive regularly scheduled training and safety classes. Our equipment is kept up to standards and we're always glad to answer any questions that you might have about the work we do. Please feel free to contact us now if you have any questions.