Trust Metro Lawn Care for Your Commercial Landscape Construction Project
Not many things seem to indicate that inviting atmosphere that customers seem to adore like a well-designed, constructed, manicured lawn and properly implemented landscape. Please do not make the mistake of leaving this all-important task to amateurs. Trust us when we say that we have disrespect for no one at all, but some potential customers seem to have ways of detecting whether the work was done correctly. Something that can directly affect the number of customers who choose to come into YOUR business, needs to be handled in the best way possible.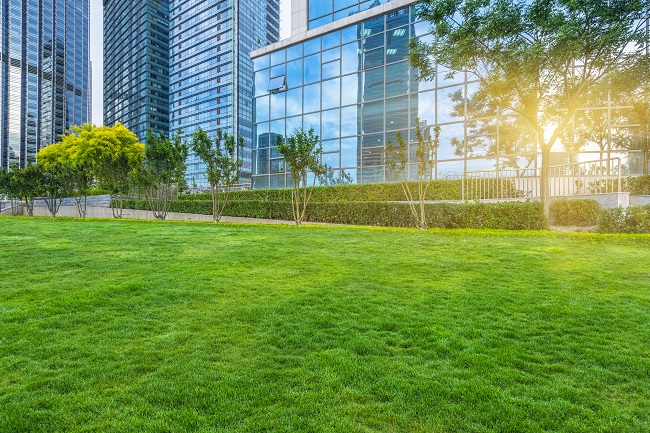 We at Metro Lawn Care can offer a number of vital services to every commercial account including but not limited to:
landscape design
landscape construction and installation
Commercial landscape maintenance
Irrigation system installation and repair
Tree pruning
To a person who may not be aware of how much these services can affect a business's public image, these may not seem to be a big deal. Each and every service we make available to you is meant to help support that bottom line (profit). Not a single string should be strung, not a line should be scored in the soil or even not a single plant should be planted before a proper landscape design has been completed physically. A functional design will serve as a foundational plan upon which everything else can be implemented in the proper order. A well-thought-out plan will even answer questions such as, "Will that type of plant thrives in this area?"
Our record is impeccable as we have over 34 years serving the Dallas, TX area. It would be extremely difficult to do this type of skillful work for businesses and not become way more knowledgeable than when we started, but we run a business also. Your needs definitely form our goals.
You can contact us here for a FREE quote. We look forward to getting started working for your business!