Creative Landscape Ideas for Small Businesses
As a small business owner, you want your property to look its best. That includes your outdoor space. However, if your business property has limited space, you may feel limited in your landscaping options. The good news is that there are many creative ways to maximize your outdoor space and create an inviting and functional landscape. In this blog post, we'll explore some landscape ideas for small businesses and how Metro Lawn Care can help make your outdoor space look its best.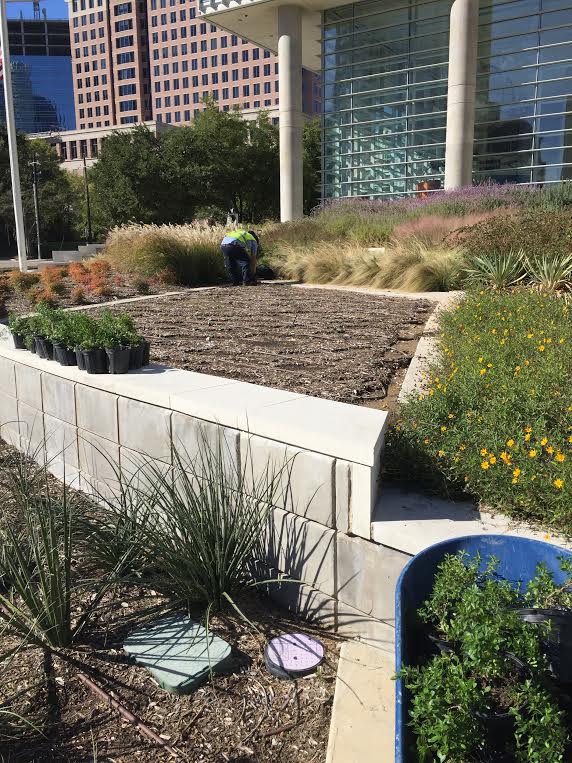 Vertical Gardens
Vertical gardens are a great way to add greenery and color to a small outdoor space. They can be installed on walls or even fences and can be customized to fit your business's branding or color scheme. They can also be a great way to grow herbs or other plants that you can use in your business. Metro Lawn Care offers professional installation and maintenance of vertical gardens.
Container Gardening
Container gardening is another great option for small outdoor spaces. You can use a variety of containers such as pots, planters, or even recycled items such as tires or pallets. You can create a small herb garden or add colorful flowers to create an inviting entrance to your business. Metro Lawn Care can help you choose the right plants and containers to fit your space and your budget.
Creative Hardscaping
Hardscaping refers to the use of non-plant elements in your landscape design, such as pavers, stones, or concrete. A creative hardscape design can add interest and functionality to your outdoor space. You can create a seating area for customers or employees, or add a walkway to guide visitors to your business. Metro Lawn Care has experience in creating custom hardscape designs that are both functional and beautiful.
Outdoor Lighting
Outdoor lighting can enhance the look of your outdoor space and make it more functional at night. You can use string lights, pathway lights, or even uplighting to highlight architectural features or plants. Metro Lawn Care can install energy-efficient outdoor lighting that fits your style and budget.
Low-Maintenance Landscaping
If you're short on time or resources, you may want to consider low-maintenance landscaping. This type of landscaping involves using plants that require minimal care, such as succulents, ornamental grasses, or native plants. You can also add mulch or rocks to reduce the amount of watering and weeding needed. Metro Lawn Care can help you choose the right low-maintenance plants and design a landscape that looks great with minimal upkeep.
In conclusion, small businesses don't have to sacrifice great landscaping due to limited space. With a little creativity and the help of a professional landscaping company like Metro Lawn Care, you can create a beautiful and functional outdoor space that enhances your business's curb appeal. Whether you want to create a vertical garden, container garden, hardscape design, outdoor lighting, or low-maintenance landscaping, Metro Lawn Care has the expertise to make your vision a reality. Contact us today for more information!