Get the Green with a Custom Fertilization Program
First impressions matter. Have you ever driven past a home or business with overgrown shrubs? Maybe the lawn was patchy? Not very impressive, right? Get the green with a custom fertilization program!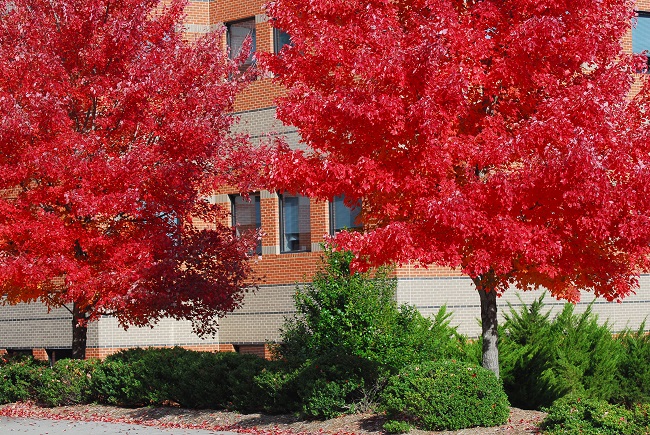 Just like people, the plants, trees and grass that make up your landscaping require regular feeding to thrive and look their best. This is why it's important to ensure that you've established a consistent fertilization regimen to keep everything in tip-top shape year-round.
As a business or property owner or manager, you probably already have plenty on your plate to deal with. Remembering to call your landscaping company to schedule regular grounds fertilization may fall to the bottom of your list — especially when you're dealing with a large property or more than one location.
Luckily, there are companies that specialize in assessing your properties and determining the best fertilization schedule. A worry-free program will be created for you that addresses the needs of your landscaping and the timing will be set to optimize the results from each feeding.
Not sure if this is the right option for you? Here are a few of the benefits of establishing a fertilization program for your properties:
It's worry-free. No need to mark your calendar to call and have the landscapers out — with a fertilization program they will show up at regularly scheduled intervals automatically.
Takes the guesswork out of the right products to use. Experts in landscaping will take into consideration the different types of plants and trees that make up the grounds on your property. They can then determine which products would be best suited.
No more storage of fertilizers. You can free up precious utility room space and not have to store numerous products on the premises. This also guarantees that the products being used on your landscaping will be fresh and at their most potent.
Cost-effective. A well-maintained landscape will last for years, requiring little or no replacement of costly perennial plants. There is also less waste, as only the amount of product needed is used. The days of half-used bags being tossed out are a thing of the past!
Hassle-free environmental compliance. Some neighborhoods or business districts restrict the types of fertilizers that can be used within their boundaries. Your landscape company will be up-to-speed on any restrictions, eliminating the worry of buying or using restricted products.
Let your landscape company take some of the burden off your shoulders by setting up a fertilization program. You'll be delighted with the results and your healthy, vibrant grounds will help you put your best face forward.