Three Fresh Ways to Refurbish Your Commercial Landscaping
Spring is a good time to rethink your commercial landscaping. While the tried and true is always practical, replacing your current landscaping with new plants and features will renew a tired area and make it more inviting. Consider some of these current commercial landscaping trends to give your business a fresh look that may draw in new customers.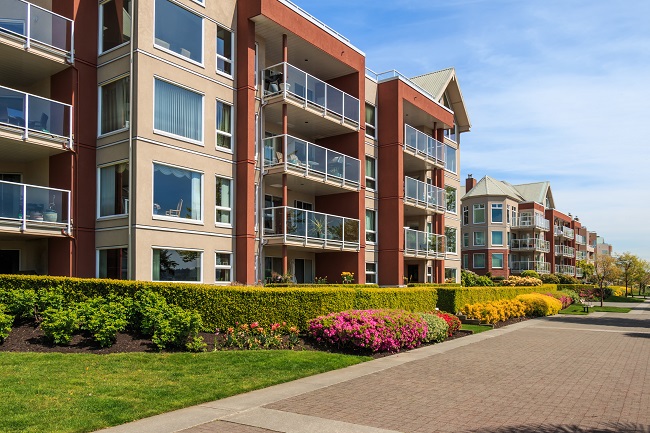 Place-making
This new landscaping trend is all about inviting people to linger, and the right plants help do that. Lush greenery, colorful flowers and shade trees make it pleasurable for customers to stop by or to wait more comfortably. Plants in decorative pots or a water feature such as a fountain makes a business stand out as an appealing destination. Add benches, tables and free guest WiFi to further enhance the space. Place-making is especially practical for businesses where customers are asked to wait for services. On a nice day a fresh outdoor area is much more appealing than a waiting room with a blaring television.
Local Plants and Water Conserving Landscapes
Not only does these trends keep your landscape attractive, they save you money on water. Native plants are already adapted to the local climate and thrive with much less attention than some commonly used landscaping plants. For example, the purple coneflower is native to the Dallas area and comes back every year with little maintenance or water. Combine the right greenery with our water management program and you can save money while keeping your landscape flourishing and on trend.
Bright Colors
While simple greens have been in vogue over the past few years, the emerging trend is for bright colors in landscaping plants, particularly purple. Lavender, rosemary and ornamental kale all add this appealing color to your landscape.  Other fresh choices include plants with striped leaves, such as agave.
For more information about how to refresh your commercial landscaping, please contact us. We will help you design a landscape that best fits your needs, your budget and your customers.