Add Landscaping to Your Shopping Center's Spring Cleaning List
It's the start of spring, and that means it's time to start airing out your shopping center for spring and summer traffic. For most commercial properties, that means changing out the inventory and making sure the storefront looks sparkling clean to entice new visitors. But if you're managing the whole shopping center, spring cleaning has to feature prominently on your to-do list. Here are three tasks a landscaping company can help you with: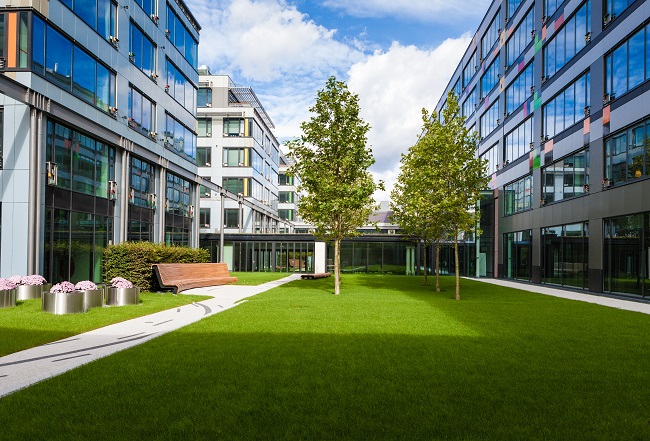 1. Get rid of your trees' flower and leaf debris.
As your shopping center's trees and hedges start to bloom, the leaves and flowers will eventually fall away. This leaves your parking lots, sidewalks, and drainage grates full of organic debris. Depending on what types of plants you have on your property, it can be even worse than when the leaves start falling in the fall. A landscaping company can help trim and clear away the debris before it gets in the way.
2. Keep the walkways and turns clear.
It's just as important to have good visibility in your parking lots. But blooming trees can expand far past the edges of their previously bare branches. Hire a landscaping company to trim back the hedges and trees that line your parking lots. This will help keep the walkways accessible. It will also help let drivers and pedestrians see each other to keep the parking lot safer.
3. Reorient the irrigation to reduce mud.
If your sprinkler system shifted during the winter, water and mud might start pooling on the sidewalks. Not only is that dangerous for pedestrians, it makes the shopping center look poorly maintained. Hire a landscaping company to check over your irrigation system. They can make sure the water is actually getting to the plants that need it. They can also check for any damage from last winter.
Go to Metro Lawn Care to get your landscaping spring cleaning started.