Why Paying for Commercial Lawn Maintenance Makes Sense
Let's face it, for most people lawn maintenance is not enjoyable. It's time-consuming and it's backbreaking hard work. Unfortunately many home or business owners decide they don't want to pay for a company to handle this task and end up spending their free time on these tedious tasks that could be easily outsourced. For all but the most dedicated, it makes a lot of sense to hire professionals for lawn maintenance. Doing so achieves more consistent and higher quality results, and most importantly it saves you a whole lot of time.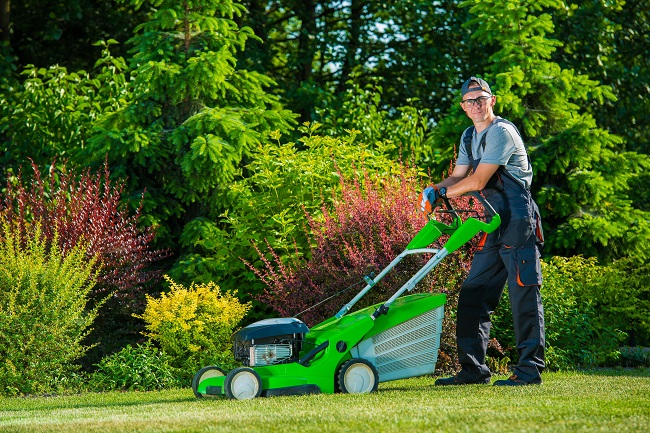 Higher Quality Results
While it's likely more affordable to hire the neighbor kid down the block to mow your lawn and trim your hedges, you won't get the same level of results as you would from a commercial lawn maintenance company. When you pay pros to handle your yard, you'll get consistent results each and every week without having to worry about whether the job will get done or not.
Lush and Even Lawn
Commercial landscapers don't just know how to trim the grass at the proper height, they understand how to take care of bare patches in your lawn, eliminate those pesky weeds and keep your grass looking healthy. With a little expert help you'll have a lawn that you can be proud of, and one that you'll want to spend time out in.
More Attractive Landscaping Features
Most people add landscape features such as hedges, flowers, and ornamental trees in order to enhance their property appearance. Unfortunately, each of these features can actually hurt that appearance if they aren't maintained properly and on a regular basis. By hiring a commercial lawn maintenance service to handle these tasks for you, you'll enjoy better-looking features that are kept at a consistent level throughout the season.
Stop staring at your unkempt lawn, or thinking about how much time you'll have to spend trimming the hedges this upcoming weekend and get in touch with experts to have all your lawn care needs to be handled. You'll be glad you made the call when you're lounging by the pool, or enjoying a fun family outing with your free time.