Why Fertilization And Chemical Programs Are Excellent For Your Commercial Landscaping
If you are looking for an excellent way to take care of your commercial landscaping, you should definitely consider hiring a professional for a fertilization and chemical program. These programs help to fight off unwanted weeds and pests and help to keep your landscaping looking great at all times. Here are three awesome reasons why fertilization and chemical programs are an excellent choice for your commercial landscaping.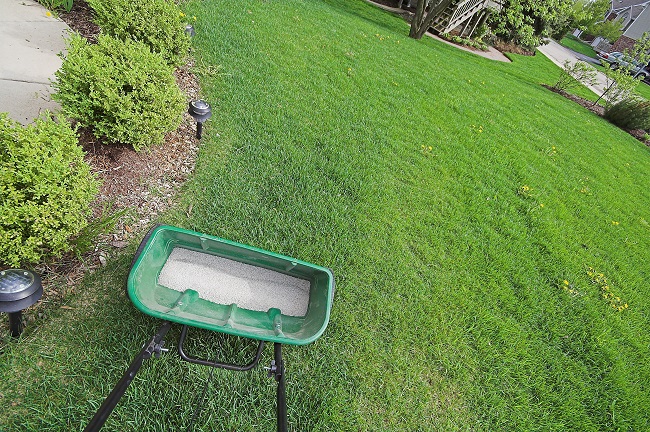 They Help Remove All Weeds
Fertilization programs help to consistently remove any and all weeds from your landscaping. When weeds are left untreated, they can easily take over your commercial landscaping and really take away from the beauty of your grass, trees, flowers, and other plants. By treating these weeds regularly, they are kept at bay and allow all those who visit your commercial location to enjoy the beauty of your landscape.
They Get Pests Off Your Plants 
There are some pests that can be very damaging to your plants and can basically destroy them. Thankfully, the use of chemicals in the chemical program help to remove these pests from your plants before they can cause too much damage. This can save many of your plants, especially your trees, which are very prone to becoming damaged by pests.
They Help Your Landscaping To Grow And Thrive
Lastly, fertilization and chemical programs allow all the plants in your landscaping to grow and thrive. The removal of the weeds makes it so that your plants aren't being choked out. The beneficial fertilizers also help to stop diseases from entering your landscaping, which can often be incredibly damaging and hard to get rid of. The chemicals that kill the bugs and other pests also allow your trees, grass, flowers, bushes, and all other plants to look their best.
To learn more excellent reasons why fertilization and chemical programs are great for your commercial landscaping, or to hire a professional today, visit us at Metro Lawn Care.