Features of Commercial Irrigation
Commercial landscaping is a multifaceted service that entails design, planning, and maintenance landscaping services for small, medium-sized, and large businesses. Unattractive landscaping may give your clients a bad impression, therefore, commercial landscaping entailing commercial irrigation and sustainable hardscape materials are important in improving productivity and attracting new clients. Metro Lawn Care offers unmatched commercial lawn services and maintenance. Here is a breakdown of what they offer.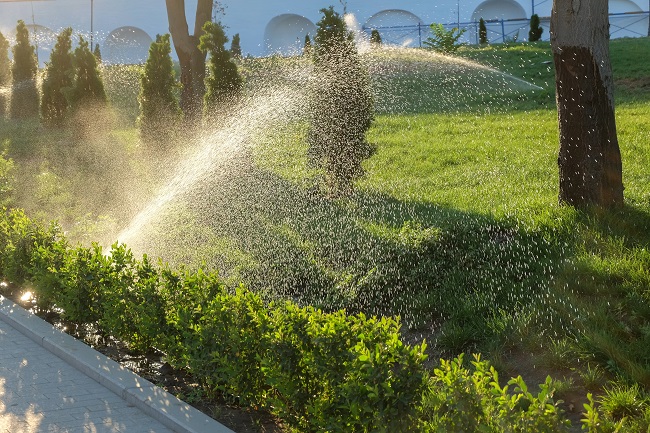 Weed control
Weed control is an integral part of any successful landscaping. You need to invest in weed control for your landscape beds, hardscapes, and turfs.
Aeration services
Lawn aeration service encompasses soil perforation so that the roots of grass are aerated adequately, and can access water and nutrients.
Water conservation is paramount for sustainable lawn practices. Metro Lawn Care offers you several products in commercial irrigation systems to cut back on the money you spend yearly to irrigate your lawn shrubs.
Rain sensors operation is designed to prevent the irrigation system from operating during and after precipitation. This will not only save irrigation costs but will also save your crops from excessive watering.
Check valve operates to prevent water from flowing in sloped areas on your lawn. The valves are installed on your irrigation system to capture the water that remains in the deactivated system so it does not drain through pipes or spray heads.
Smart controllers, when installed on your irrigation system, will allow you to set selected guidelines for various irrigation areas. This specifies water usage for different types of plants based on relative humidity, soil-water conditions, and exposure to the sun in a particular area.
When choosing a commercial landscaper, consider Metro Lawn Care, with the many years of experience in the commercial landscaping industry, you will not get it wrong.