The Benefits of Having a Commercial Irrigation System
Irrigation systems make landscape care easy. If you have a large area to water, traditional methods won't cut it. Dragging around a hose or carrying around a bucket of water is far from ideal.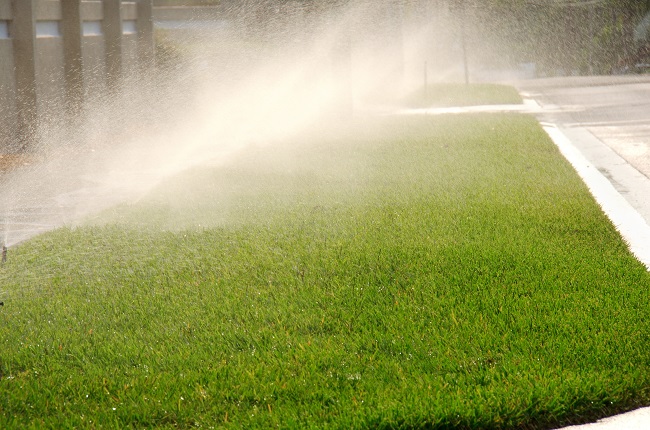 Irrigation systems are ideal for businesses, schools, and offices for many reasons. First, you can control how much water you use, cutting down water costs. Second, you don't have to pay someone to water your plants. With an automated system, you have the peace of mind your plants will get watered at the exact time you want.
For many, the big concern for irrigation systems is water run-off. Water run-off is usually caused by over watering. How much water your plants might need depends on the time of the season. Did you know you can control your water output with a system controller? With a system controller, you can adjust the water output at any time. This means you can prevent water waste, be environmentally friendly, and save money too. We always make sure our system won't leech or create run-off, not only to help your plants and foliage but also your wallet too. Metro Lawn experts strategically install all irrigation system for maximum results.
Metro Lawn repairs systems too. Irrigation systems — like anything that gets used — will break down over time. However, repair costs are minimal. The most common problems are small. All irrigation systems use PVC pipes which are cost-efficient. Unlike galvanized piping, PVC is easy to install and maintain.
With our expertise, we will tell you what system is right for you. Irrigation systems come in all shapes and sizes. For bigger lawns, you can install pop-up heads with a rotor adjustable to 360 degrees. For smaller sections, you can add small pop-up sprinklers. And to save money, you can add a drip line that efficiently waters your trees and ground covers.
Whatever your needs may be, Metro Lawn will give you a reasonable quote. We are confident that you will be 100% satisfied. Call us today!