What To Expect During a Professional Large Tree Removal?
Several situations might warrant professional large tree removal, including trees leaning too close to power lines and damaged or diseased trees that are beyond reclamation. Usually, trees are an asset or a liability. When professionals determine the underlying potential issue, tree removal might be required.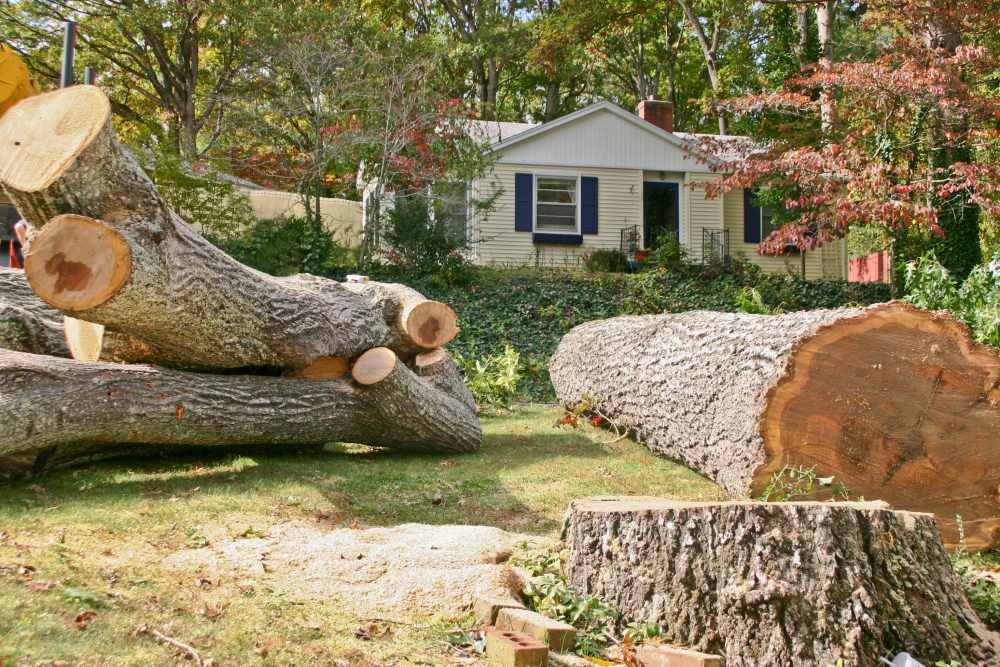 Professional Large Tree Removal Services
Large tree removal should be comprehensive and cost-effective. This is achieved using a combination of skills and state-of-the-art equipment. A professional will assess and determine all risk factors before starting. Done right, large tree removal leaves you with a clean slate to experiment with new ideas on your lawn.
From visibly damaged roots to extensive cavities and cracks on the tree trunk, there are tell-tale signs professionals look for before getting started. Luckily, there are several ways you can reach out to a professional to consult about these and other large tree removal services.
Large Tree Removal Project Plan
The first step of the process is to hire a certified large tree removal expert. A professional will get the job done the first time without causing property damage. Other factors that affect the project include:
Height: The height and thickness of the large tree will determine the time spent on its removal. Larger trees will require power tools and, in some cases, cranes. Nonetheless, safety should be prioritized.
Location: Some locations might require the extra equipment and skill to remove large trees conveniently and safely.
Type: The type of tree determines the equipment and skills required. From the use of harness cables to chopping down the crown section of the tree first, different types of trees require different approaches.
Safety and risk: Trees closer to powerlines and property require caution when cutting down.
Haul:  Whether you prefer to have it chopped down into smaller pieces or wholly removed from your lawn, professional large tree removal experts will account for your hauling preferences in the project plan.
Condition: Trees can stay in place for decades or centuries, forming deep roots. On the other hand, factors such as insect infestation, lightning, drought, and diseases can affect the tree's integrity. All these conditions are considered during the large tree removal.
Choosing the Right Large Tree Removal Service
When choosing a large tree removal service, select a company that covers all aspects of tree removal. The service you opt for should have the right equipment and provide all costs up-front.
Trees look beautiful in our backyards; however, they could pose a danger to your home under several circumstances. If you are still unsure whether large tree removal services can apply to your circumstance, you can contact our fully qualified team for more information.
Metro Lawn Care, Inc is a commercial landscape company committed to helping property owners make the best of their lawns. We offer a wide range of services, including large tree removal. With more than 34 years of experience, you can be sure that your property will be safe with our professionals on-site. Your dream landscape is a phone call away. Contact us today to discuss your options.