Beautify Your Parking Lot with Commercial Landscape Design
While managing your business, you may focus on the inside because this is where you will work with customers and make sales. But, this is not the only aspect that should receive attention. A plain parking lot provides customers with a place to park, but it does not stand out in any way. Investing in commercial landscape design can turn your parking lot into a beautiful place.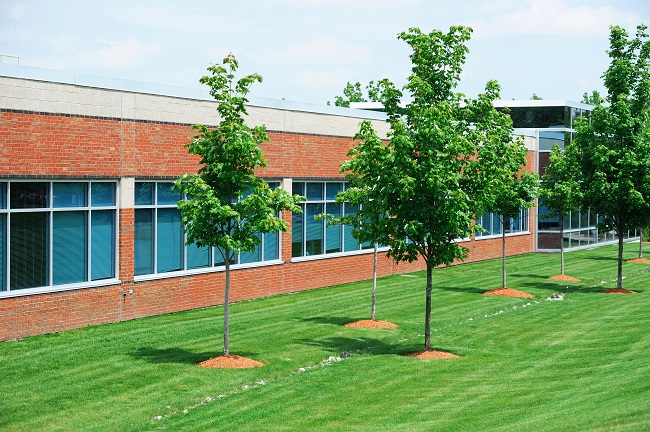 Make Attractive Paths
Some parking lots require you to park and then walk on the pavement to reach the business. But, you can make it special by creating pathways for people to walk on. It is ideal to add landscaping along the path so that you can give visitors attractive shrubs and flowers to look at. This improvement to your parking lot will help you make an excellent first impression on customers.
Provide Shade
When people look around for somewhere to park in a parking lot, they may look for proximity to the business they are visiting or shade to keep their car cool and to minimize paint fading. A great addition to your lot is several trees that have a bushy canopy to provide lots of shade.
Add Greenery
While you will introduce greenery in the forms of shade trees and plants along the walking paths, you can take it a step further. For instance, you can create an appealing entrance by putting a tree on each side of where your customers drive into your parking lot from the street.
If you want to learn more about our services or have any questions, contact us today.