The Value of Commercial Landscape Construction Planning
Metro Lawn Care is familiar with the various aspects of commercial landscape construction. They understand that you have a reputation to uphold, and your customers have specific expectations. Detailed planning allows you to make use of your outdoor space while presenting a professional image.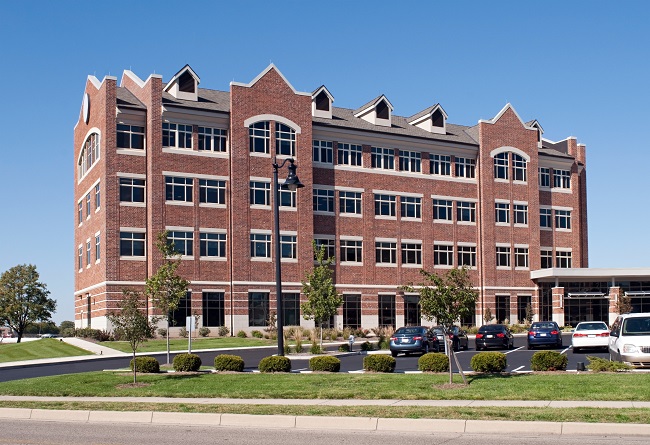 Stylish walkways and pathways allow you to optimize access to the campuses and buildings. These entrance points are your first opportunity to present the company, business, or school in a good light. Manicured lawns and healthy, strong foliage tell your visitors that you have an eye for detail. This is important to your prospective customers.
A professionally planned landscape invites your clientele in for a closer look. It supports your company's ideals and offers a moment of relaxation to busy people. Clipped bushes and trimmed hedges offer privacy without feeling claustrophobic for quick meetings or a relaxing lunch. Maintained lawns show your neighbors and friends you are committed to supporting your community and neighbors.
The right landscape can increase your usable space without stressing a tight budget. A couple of patios with tables and benches encourage a relaxing impromptu meeting or business luncheon. Adding a logo to the walkway, bench, or table also creates a subtle, silent advertising moment. You never know who is going to visit your business. Beautiful landscaping creates the right impression at the right moment.
Landscape planning can result in a variety of benefits for your business and your employees. It enhances the appearance of the neighborhood while attracting clients. Busy staff members have space to unwind and relax. Professionally cared for lawns and properties create a spot of color and style in a busy location that makes your business memorable.
Contact Metro Lawn Care to discuss the various options available for your landscape and create a professional setting you, your employees and your customers can enjoy.